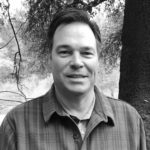 Gordon, APC
6005 Hidden Valley Road, Suite 105
Carlsbad, CA 92011
(760) 602-1995 | info@gordonapc.com
Kevin's practice is devoted to Estate Planning and Real Estate transactions.
Education:
University of San Diego, LL.M. in Taxation
University of San Diego, Juris Doctor, Cum Laude
University of San Diego, Master of Business Administration
University of San Diego, Bachelor of Business Administration
Professional Associations and Activities:
San Diego County Bar Association
Taxation, Estate Planning, Trust & Probate, Real Property
State Bar of California
Trusts & Estates and Real Property
North County Estate Planning Council – San Diego
University of San Diego
Member, Planned Giving Professional Partners Council
Scripps Health Foundation
Former Chairman, Gift Planning Advisory Board
San Diego – Imperial Council Boy Scouts of America
Vice President & Member, Board of Directors
© 2021 Gordon, APC – Disclaimer: The GordonAPC.com website contains general information about the Firm. It is not intended to be a source of legal advice, nor does it create an attorney-client relationship with any visitors to the site. GordonAPC strongly advises you to consult with an attorney before taking any action based on information contained in this website.